Home
GREEN OPEN
We are happy to announce the club has now opened for the 2023 season.
The Drive will be on Mondays, please arrive no later than 1.45pm, dress code Greys.
Roll ups are as follows: Tues 10am men, Wed 10am mixed, & Fri 2pm ladies, dress code Casual.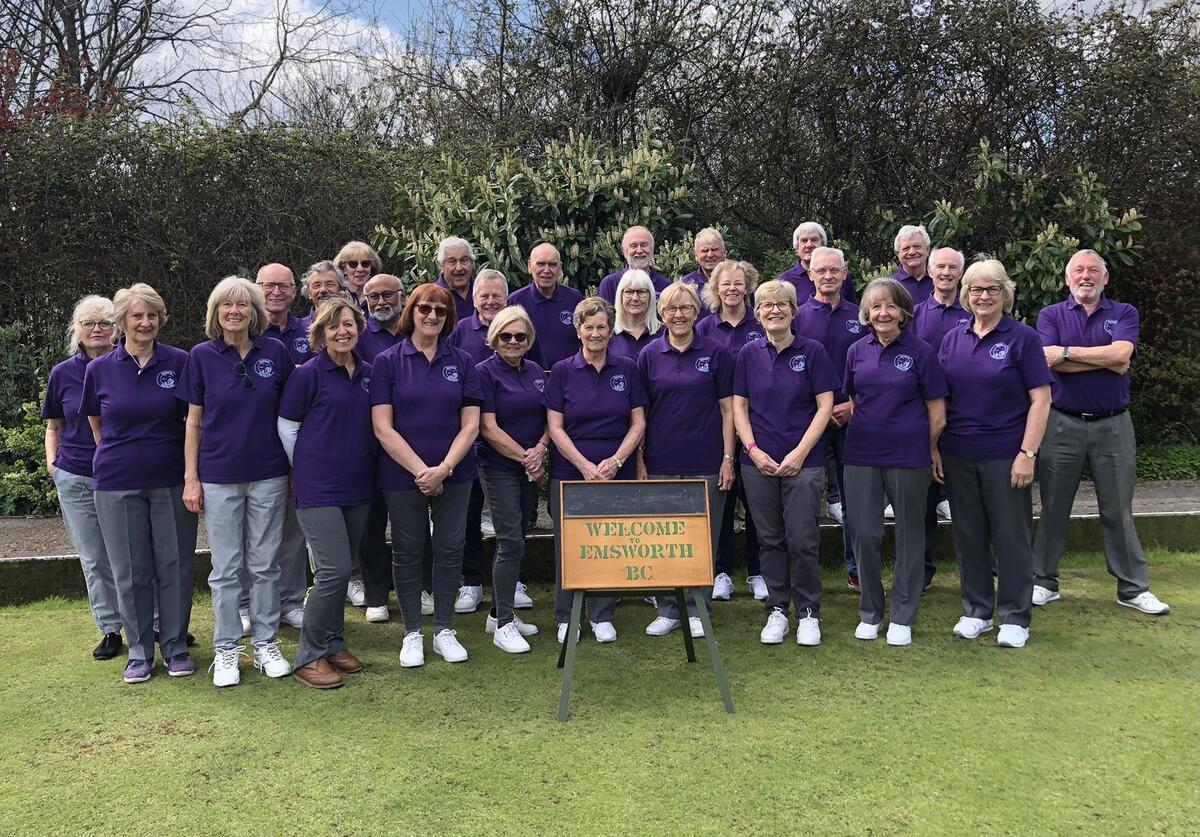 SEEKING NEW MEMBERS
New members are always welcome at Emsworth Bowling Club, whether you are a beginner or have previous experience, we look forward to seeing you. Please get in touch to find out more.

ABOUT US
Emsworth Bowling Club, established in 1996, warmly welcomes members of all ages and abilities, both beginners and experienced players, to its grass bowling green. During the bowling season (April to late September) the club holds numerous internal competitions, fields several teams in local leagues and also provides plenty of opportunities for social play.
Throughout the year, but primarily in the closed season, in addition to our bowling activities the club holds a variety of entertaining social events, including Bridge and Cribbage clubs every week.
We look forward to meeting you.

FIND US
Find us at Emsworth Recreation Ground PO10 7PT. There is a small free car park off Horndean Road serving the Recreation Ground. The green and clubhouse are reached by following the tarmac path between the tennis courts and the rear of the cricket pavilion. The club is only a short walk, under 10 minutes, from Emsworth Railway Station.
Emsworth Bowling Club
Jubilee Recreation Park
Horndean Road
Emsworth
Hampshire
PO10 7PT (This is a non-postal address, please contact the secretary if you need to send us post.)
Club secretary's phone number: 01243 377956.
Email: secretary.ebc@hotmail.com
.